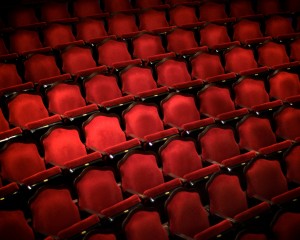 You can learn more from your failures than your success, and the empty seats that filled an auditorium one fall evening taught me many things about marketing -– and what not to do.
The best you can ever do for an event is prepare. However, I learned the hard way that there's a huge risk in going through the motions by following what's worked before.
Fill the chairs next time
Start early. Start organizing as soon as possible; this gives you more flexibility not only with promotions, but also with event sponsors who are constantly asked for their support.
Bust through silos. Before your organization makes any sort of commitment, every department should be involved in an open discussion and planning process. Everyone should have a good understanding of the work that will be involved.
Focus on clear and measurable goals. What's the objective for the event: Donations? Education? Outreach? Agreeing on specific priorities will help keep your team focused during planning and when assessing the results.
Plan carefully and own it. Walk through every step of your event, from promotion through to event wrap-up. Then split up the to do list and spread the ownership around. You all know the goals you're working towards; check-in regularly, but trust your team to succeed.
Make it easy to help you. If you have supporters who want to help, make it easy for them -– make promotional materials available, encourage them to share the information with their friends. Make event details easy to find.
At the end of the day, even the best-laid plans can go awry at the drop of a hat. If (and when) this happens, the best you can do is take a deep breath, forgive yourself – and learn what to do differently next time.
What are some of the marketing lessons you've learned?
Please share your experience in the comments!