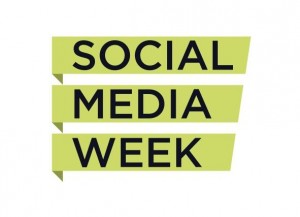 How does a Facebook "like" or a retweet on Twitter move your cause forward? The impact of these impulse actions can seem almost insignificant.
But could these same people be among your non-profit organization's strongest advocates? "From Slacktivist to Activist: Partners in Change, One Small Act at a Time" on Feb 13 in Toronto looked at how these small acts can strengthen relationships and lead to greater collaboration with your supporters.
♦♦♦
♦♦♦
Moderated by Amy Sept and Karen Luttrell, From Slactivist to Activist: Partners in Change, One Small Act at a Time features four expert panelists:
Kirstin Beardsley, Canada Helps
How can non-profit organizations use social media to support their fundraising efforts? Kirstin Beardsley, marketing and communications manager at CanadaHelps, will discuss this as well as CanadaHelps' ability to facilitate collaboration between organizations and their donors and supporters.
Tierney Smith, TechSoup Canada
As community manager for TechSoup Canada, Tierney Smith will speak from her experience using social media tools to empower non-profit organizations in their use of technology and bringing people together through offline Meetup groups.
George Irish, Amnesty International
In May 2011, Amnesty International launched AI50 — a one-year campaign that marks Amnesty's 50 years of fighting for human rights. This campaign focuses on six key issues, and encourages social activism to help make a difference; since launch, more than 15,600 actions have been taken to help move these issue forward. George Irish will speak about the campaign and how collaboration with a corporate partner  has been key to its success.
Boyd Neil, Hill and Knowlton Canada
As social media practice leader at Hill & Knowlton Canada, Boyd Neil is an expert about moving people from slacktivism to activism; after speaking about it at NXNW in Toronto last year, he's set to take the stage at the SXSW conference in Texas next month.
♦♦♦
If you would like more information about this panel, please get in touch. Hope to see you there!