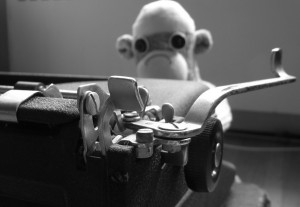 You can write; you may even be a great writer. But that's no help when a deadline is looming, there are other projects to work on, and that blank page in front of you just keeps staring back.
Your time is limited, and while cloning isn't an option hiring a freelancer to help with your writing is.
Maximize your time. My objective is to translate your ideas into words that work as efficiently as possible. I'll work with you to deliver a piece that meets your needs — and your deadline.
Duplicate your skills. Whether you're writing, editing or interviewing, sometimes you just need another creative mind to help. Backed by an education in journalism and more than a decade in nonprofit communications, I can step in to support your project and quickly get up to speed.
Support your team. Hiring new staff is too often a pipe dream that your workload freely ignores. I can support the work your team is already doing, to keep projects moving and manageable.
Working with Nimbyist Communications gives you flexibility and experience without the cost and commitment of hiring longer-term. My focus on non-profits keeps me in tune with current trends and best practices.
Think we can help?
Schedule a 30-minute chat to discuss your goals and how Nimbyist Communications might support you. Contact us today.